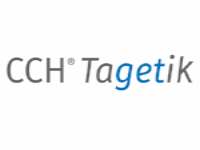 BENEFIT FROM TAGETIK - NEUBRAIN PARTNERSHIP
Tagetik is a trusted provider of Performance Management and Analytics software for budgeting, planning, forecasting, consolidation, reporting, profitability modeling, disclosure, financial governance, analysis, and more. Tagetik is one of the fastest growing global software companies in the industry. A global, independent vendor exclusively focused on simplifying and streamlining business processes for the CFO and the Office of Finance.
Gartner identifies Tagetik as "Visionary" in the Magic Quadrants for CPM solutions. Forrester identifies Tagetik as a "Leader" in its CPM Wave. Ventana Research awards Tagetik the "Research Technology Innovation Award for the Office of Finance."
Neubrain is a reseller of Tagetik software and a full-service provider of Tagetik software implementation services. Your advantage derives from our strengths in the office of finance and budgeting as well as specific industry and business domains, allowing Neubrain to develop and implement comprehensive solutions to meet your organization's unique needs.
the global marketplace changes, and the economy ebbs and flows, it is apparent that traditional budgeting, planning and forecasting practices are becoming a relic of the past. With the right strategies and technologies in place, organizations can develop a more strategic budget approach. Neubrain can help your organization through this process. With pre-packaged software applications powered by cutting-edge and easy-to-use technology, Neubrain helps link budget decisions with strategic outcomes.
Free Demo
Request a free live demo or request access to a trial to get behind the wheel of our online solutions!
Contact Us
Whenever you need to analyze, budget, forecast, measure, and report, Neubrain can help.
Download Brochure
Developed by Neubrain experts, our brochures, guides, and white papers are packed with best practices and lessons learned.