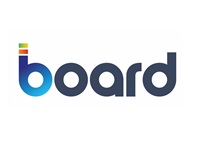 BENEFIT FROM OUR LONG-STANDING PARTNERSHIP
Board International is a leading global provider of Business Intelligence and Performance Management software. Board has enabled more than 3,000 companies worldwide to improve the effectiveness of their management decision making processes, unifying BI and CPM in a single integrated and programming-free platform. The Board platform provides a single, accurate and complete view of an organization's information, fully integrated with enterprise processes, while uniquely planning and monitoring performance from strategic down to operational detail.
the global marketplace changes, and the economy ebbs and flows, it is apparent that traditional budgeting, planning and forecasting practices are becoming a relic of the past. With the right strategies and technologies in place, organizations can develop a more strategic budget approach. Neubrain can help your organization through this process. With pre-packaged software applications powered by cutting-edge and easy-to-use technology, Neubrain helps link budget decisions with strategic outcomes.
Free Demo
Request a free live demo or request access to a trial to get behind the wheel of our online solutions!
Contact Us
Whenever you need to analyze, budget, forecast, measure, and report, Neubrain can help.
Download Brochure
Developed by Neubrain experts, our brochures, guides, and white papers are packed with best practices and lessons learned.