With the growing success and rapid adoption of performance-based or budgeting for outcomes, more local and Federal government agencies, as well as public organizations, are looking to implement the right solution to keep up. However, with increased interest comes new challenges associated with implementation, performance, and cost!
Join Park City and Neubrain for a free on-demand webinar where we will be discussing and illustrating Park City's recent transformation from traditional budgeting to outcome budgeting. We will address topics such as motivating factors, approach, technical considerations, solution and results.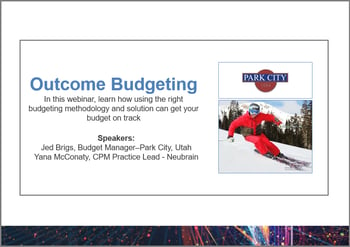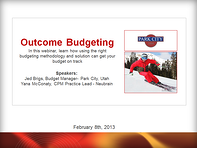 WEBINAR: BUDGETING FOR OUTCOMES
Watch this webinar to learn how to link budget decisions with strategic outcomes!
REGISTRATION FORM