Are you finding it difficult and time consuming to extract and interpret data needed to make important business decisions?
The key to gaining a competitive advantage lies in the ability to turn data into information ready for decision making and to deliver this information in a timely manner to each decision maker.
In this Technology Brief, you will learn about the benefits of interactive dashboards as well as the best practices and methodologies used to successfully implement them at your organization.
DOWNLOAD THE BRIEF TO LEARN MORE!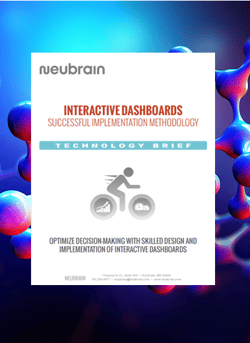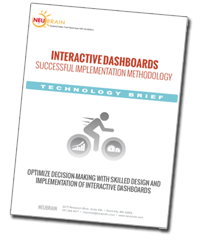 TECHNOLOGY BRIEF: DASHBOARD IMPLEMENTATION METHODOLOGY