With the right strategies and technologies in place, organizations can develop an agile and more efficient budget and performance management process, informed by best possible data, and, connected to business outcomes.
Neubrain can help your organization through this process. With prebuild best practice software applications powered by cutting-edge and easy-to-use technology, Neubrain links budget decisions with strategic outcomes.
Content:
About Neubrain
Government Solutions
Industry Solutions
Solutions by Business Role
Technology Capabilities
Professional Services
VIEW THE BROCHURE TO LEARN MORE!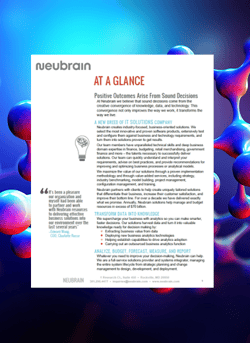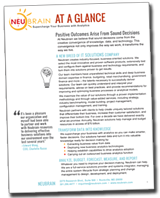 NEUBRAIN AT-A-GLANCE BROCHURE