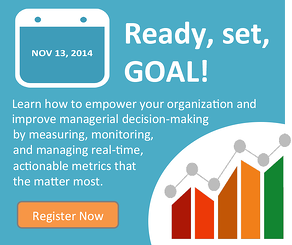 As the profile of the modern CFO or Budget Chief continues to elevate, so does the need for a technology that provides better visibility, transparency, strategic decision-making, and productivity across the whole enterprise.
Performance management has traditionally been the answer as it provides a suite of capabilities that support operational tasks, including the combination of budgeting and planning, performance measurement, and enterprise-wide reporting.
While there are many performance management software solutions in the market, most of them either fall short in their ability to offer the full spectrum of features needed to effectively tackle performance management challenges or are too difficult to implement, learn, and use.
In this webinar, you will learn the key capabilities of a best-in-class performance management solution:
Strategy Management and Planning

Process Automation and Controls

Performance Reporting

Budgeting and Forecasting

Data Integration and Management

Self-service Analysis and Reporting




Space is limited.

Register now.