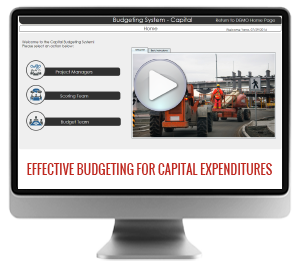 This 10 minute video provides a brief demo of Neubrain budgeting system that can help an organization adopt practices to more effectively budget capital expenditures.
In this demo, you will see first hand how our enterprise system can support all aspects of capital expense budgeting, from multi-year project budget entry, budget consolidation, project scoring, prioritization of projects for approval, capital asset depreciation and reporting.

In this 10 minute video, you will learn:
Best practices for effective budget management of capital expenditures

The benefits of an enterprise application with controls, data integration and validation

How to score and prioritize capital projects based on available funding

Examples of our capital budgeting and forecasting system in action


Watch the demo to get started!