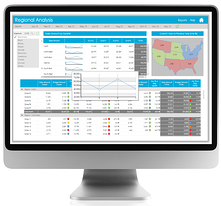 This 10-minute video provides a brief overview of innovative programming-free toolkit approach, which allows your organization to rapidly implement custom business analytics applications without writing a single line of code.
In this demo video, you will see first hand how the cutting-edge technology and easy-to-use features of Neubrain business analytics solutions can drastically improve your decision making.
WATCH THE DEMO NOW TO GET STARTED!